Welcome!
We are the Cardiorespiratory Neurogenetics Laboratory at Southern Methodist University dedicated to understanding the genes and mechanisms underlying epilepsy and sudden unexpected death in epilepsy (SUDEP).
Recent Lab News
July 15, 2019: Effective August 1, the Glasscock lab will be moving to Southern Methodist University where Dr. Glasscock will be Associate Professor and C. Vincent Prothro Distinguished Chair in Biological Sciences.

June 28, 2019: Dr. Glasscock published a review article entitled "Kv1.1 channel subunits in the control of neurocardiac function"
April 5, 2019: Congrats to Hemangini Dhaibar for her first author publication in the journal Neurobiology of Disease entitled "Cardiorespiratory profiling reveals primary breathign dysfunction in Kcna1-null mice: Implication for sudden unexpected death in epilepsy"
October 26, 2018: At the 5th annual Research and Industry Day conference, Krystle Trosclair was awarded 1st place Predoctoral Student Poster for her work on the role of neuron-specific Kv1.1 channel deficiency in epilepsy and sudden death, while Hemangini Dhaibar received an Honorable Mention for her poster on respiratory abnormalities in a mouse model of sudden death in epilepsy. We also welcomed Dr. Katharine Smith (University of Colorado-Denver), an expert in nanoscale synaptic imaging, as a guest speaker at the meeting.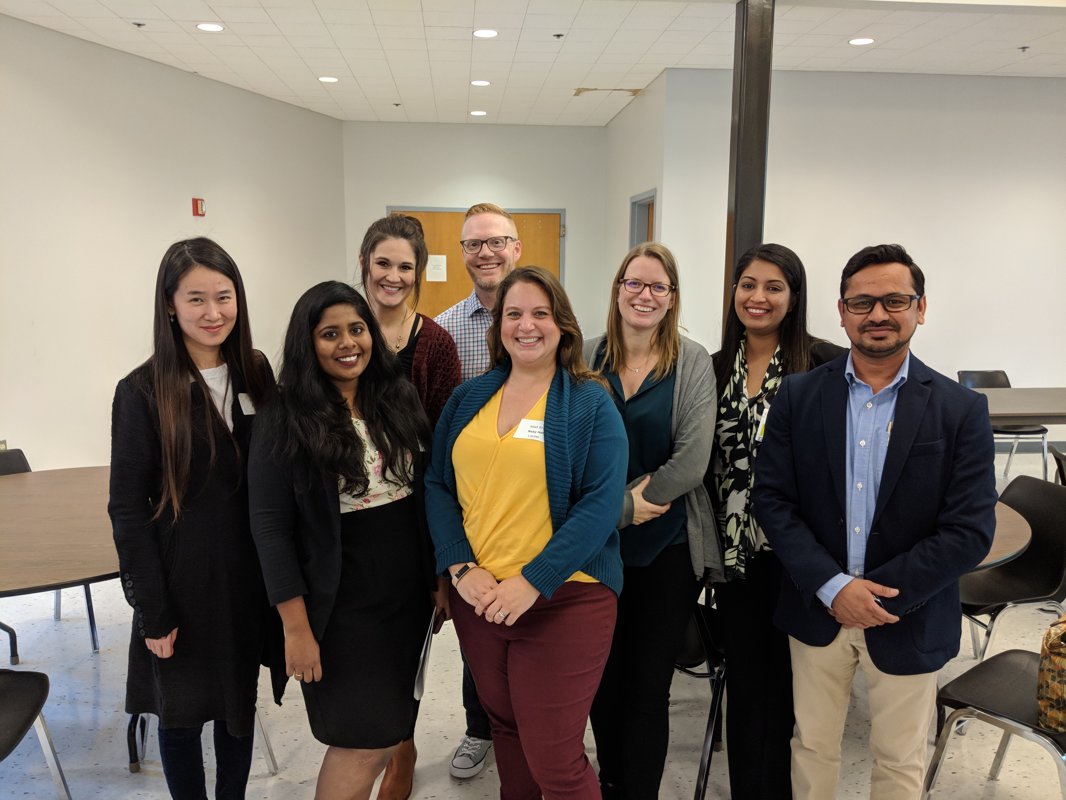 September 19, 2018: Lab dinner with our guest seminar speaker Dr. Cathy Proenza (University of Colorado-Denver), an expert in the molecular physiology of cardiac pacemaking.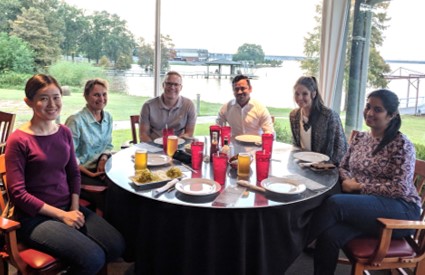 July 1, 2018: Dr. Glasscock was officially awarded tenure and promoted to the rank of Associate Professor.
June 14-16, 2018: Dr. Glasscock gave a lecture entitled "SUDEP in the Kv1.1 mouse model: unanswered questions" at the Imaging & Genetics Roundtable session at the Partners Against Mortality in Epilepsy (PAME) conference in Alexandria, VA. Hemangini Dhaibar also presented her research on cardiorespiratory dysfunction in Kv1.1 knockout mice during the poster session.